The Integra DRX-8.4 delivers 11 channels of 150-watt high current power to drive your home cinema with precision and ease. The DRX-8.4 uses Dirac Live room calibration software to optimise your home theatre speakers and your room for next-level performance and cinema immersion
Integra DRX-8.4 Key Features;
150 Watts x 11 amplifier channels
All-new Integra symmetric class AB amplifier design
11.4 ch preouts (2 independent sub-outs)
Dirac Live® Room Correction Full Bandwidth included
Dirac Live Bass Control ready as an optional user upgrade
High-performance ESS Sabre DACs
XLR connectivity
Full suite of custom integration software tools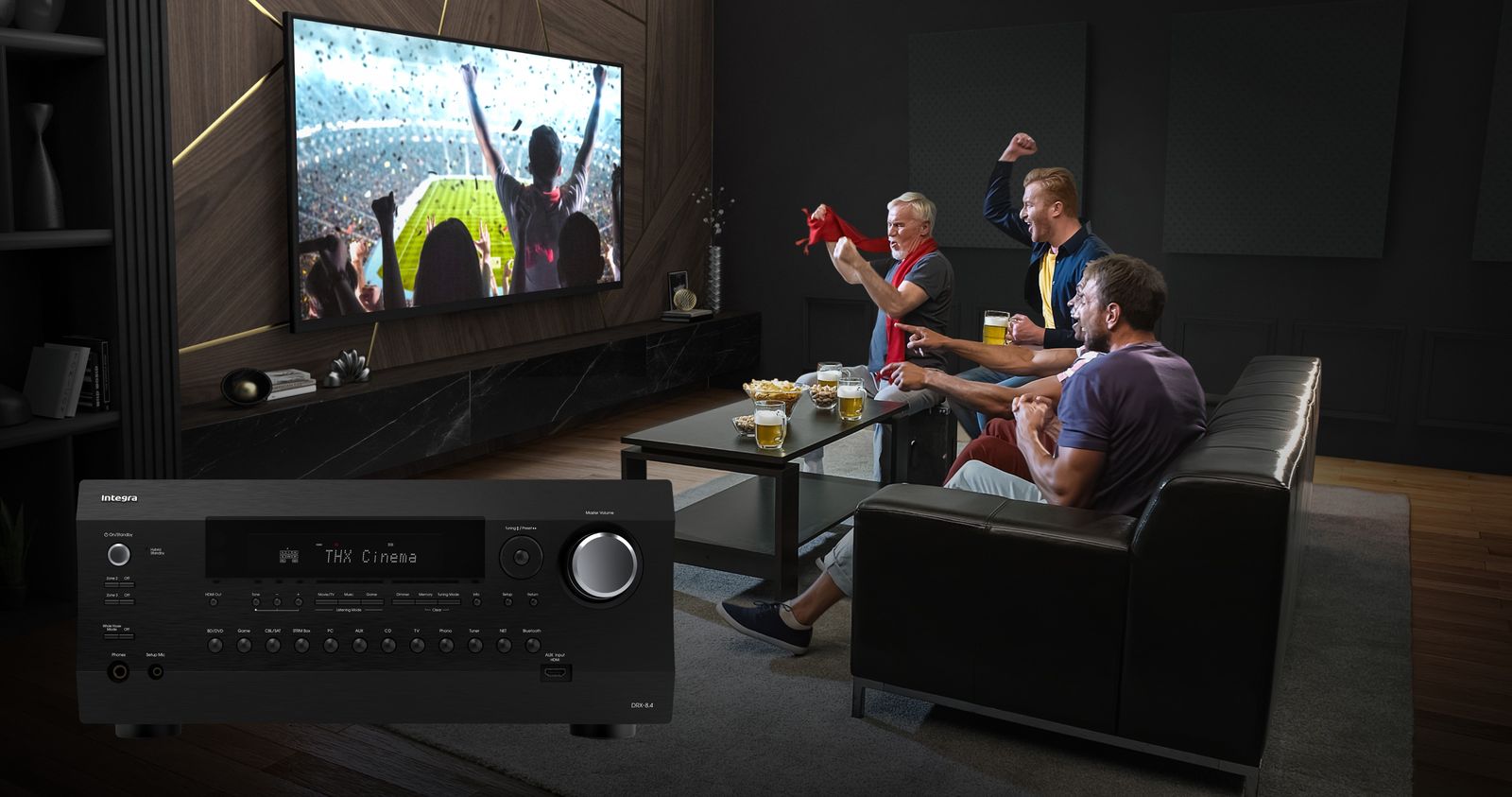 FOR THE WORLD'S FINEST HOME THEATRES
The Integra DRX-8.4 boasts power, symmetry, and an unprecedented number of referral-ready features. This new AVR means business and is ushering in the dawn of audiophile-level sound with this new flagship AVR.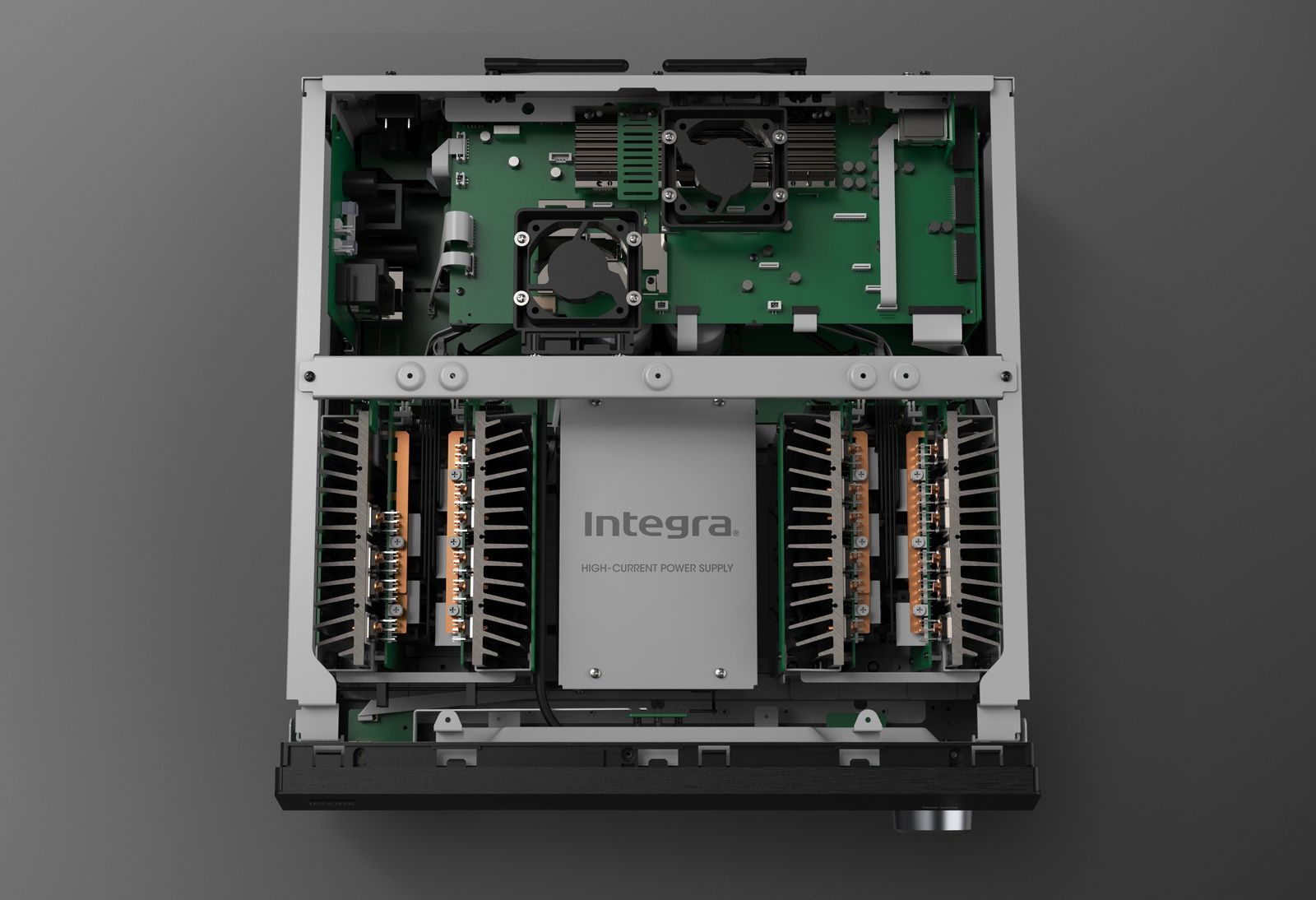 HIGH POWER AND HIGH COOLING DESIGN
Introducing a new and improved symmetric class AB amplifier design, 150 Watts x 11 AVR channels. Each amplifier block is equipped with twin fans and fan-shaped extruded heat sinks. This new cooling mechanism realizes high power and performance with reliable construction.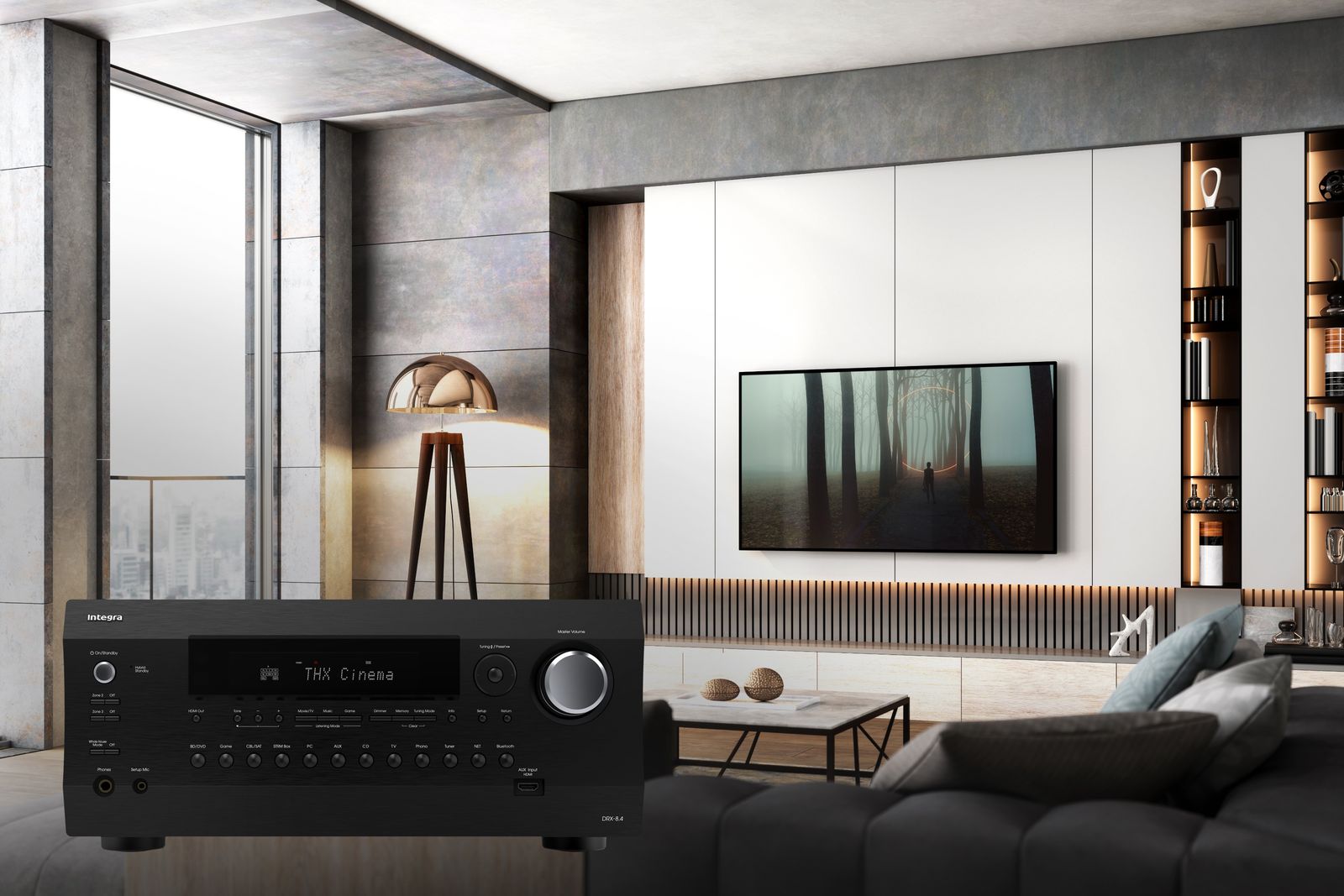 WIRELESS DIRAC LIVE® AND DIRAC LIVE BASS CONTROL MULTI SUBWOOFER
No need to spend hours and days determining the ideal settings for your client. Wireless Dirac Live® room calibration and optional Dirac Live Bass Control Multi Subwoofer upgrade uses machine learning and AI to automatically determine ideal settings for any layout.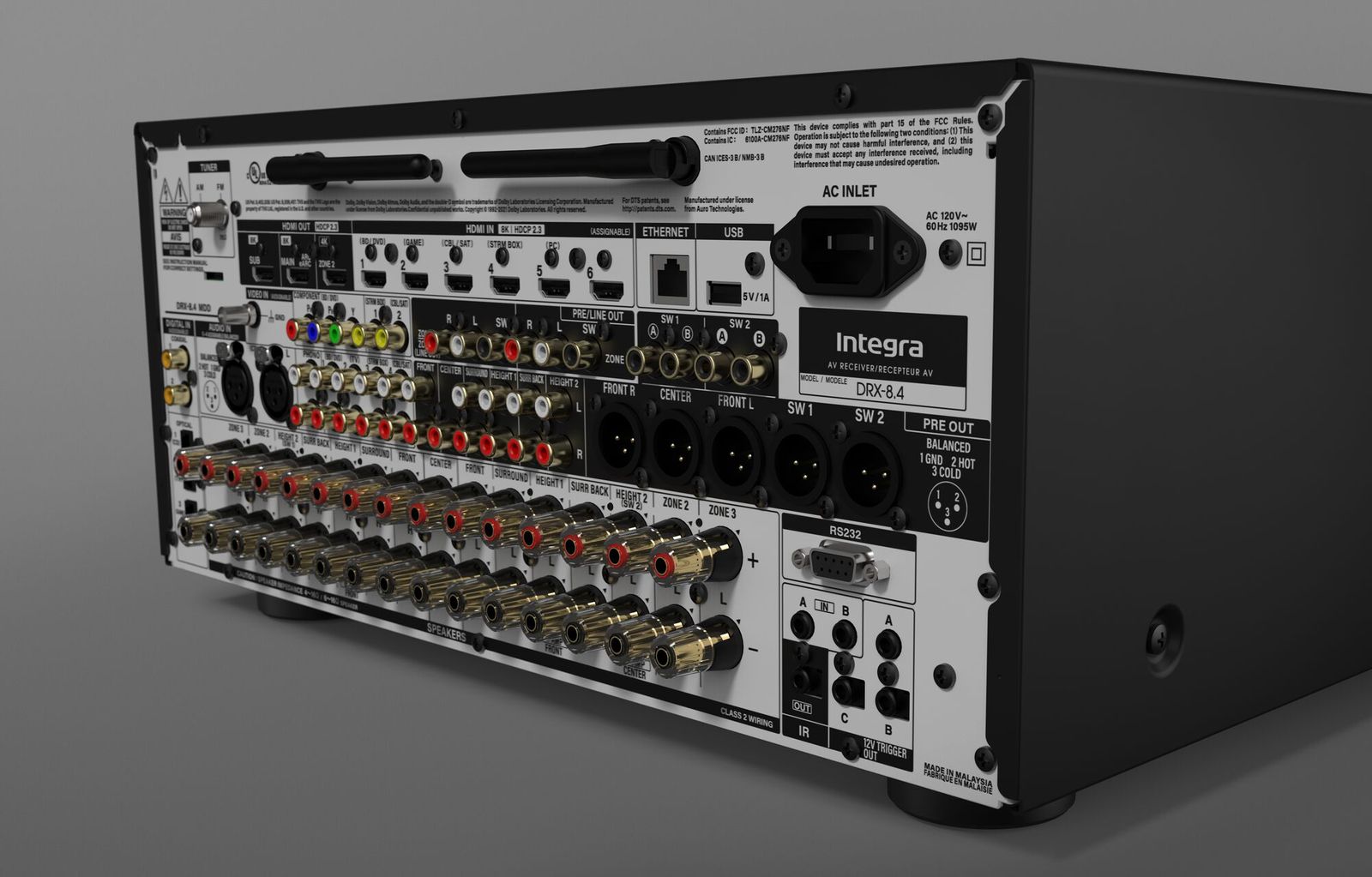 XLR BALANCED INPUTS & OUTPUTS
XLR balanced outputs on the Front L/R, Centre, and Sub Woofer outputs allow for the DRX-8.4 to provide integrators with a variety of expansion possibilities
Specifications: