For systems that require PoE on a budget, opt for the Araknis Networks 210 series of switches. With it, you get a sizable power budget and full PoE capability on all ports, up to 30W. You can also take advantage of Websmart, which allows you to control PoE and IP settings via OvrC. When it comes to operation, this switch has it all, including plug and play capability, multiple mounting options, and a sleek, 1U design
Araknis Networks 210 Series Switches Key Features:
---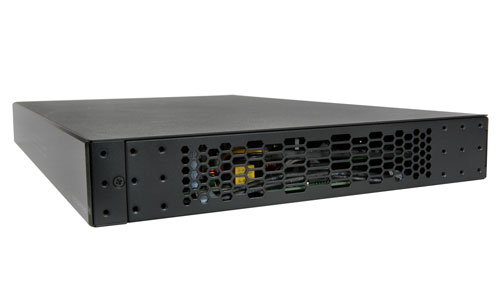 Temperature Controlled
Now it's easier than ever to handle the heat. A smarter design features a honeycomb venting solution and temperature sensor that drives the speed of the fans, allowing for efficient and discreet temperature control. For a completely silent solution, opt for the 8-port switch, which incorporates a fanless design.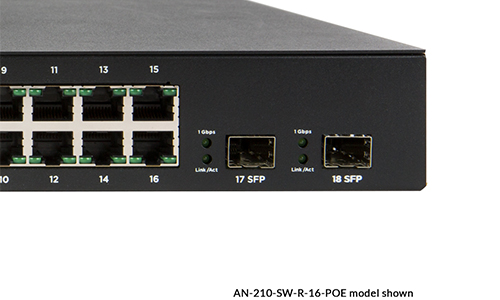 SFP Uplinks
Use this switch's SFP ports to provide RJ45 uplinks to other devices, and/or fiber uplinks to extend the network over long distances while getting a stronger signal. Featuring a dedicated fabric, they don't share a backplane with any other ports on the switch, which means you get a full 1 Gbps and don't have to sacrifice a dedicated PoE port to use them (no combo ports here!).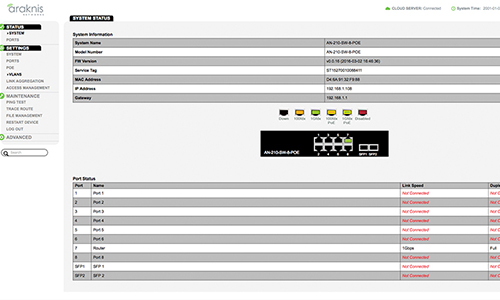 Improved GUI
A clear and concise GUI with a simple VLAN and Link Aggregation setup makes install work a breeze. And because the GUI is consistent with our routers and WAPs, you can avoid the learning curve altogether.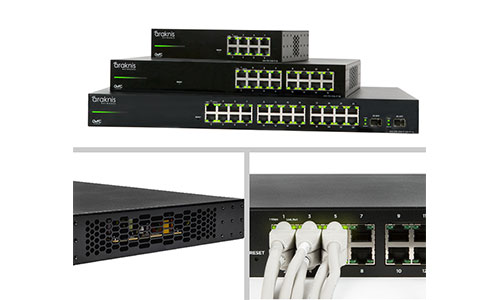 Rift LED & Mechanical Design
Both stylish and informative, these green LED lights indicate power status, port speed (10/100 Mbps – 1 Gbps), and link status. Plus, a redesigned faceplate is constructed with industrial materials and a glossy finish, making for a clean design you'll love to show off.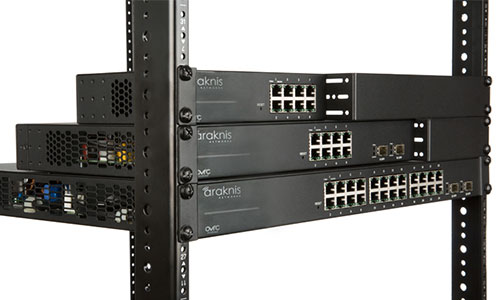 Multi-Mounting
Mounting has never been easier. Due to its 1U design and available accessories, it can easily be mounted in a rack, wall, or anywhere in between. Included rack ears make for a sleek, left-justified design, while optional centre-mount rack ears offer a more traditional look.
Plug-n-Play
Stop spending time on network configuration. Simply plug this switch in, and you're ready to go. It's as easy as that.
Partial PoE
When you have a job that needs partial PoE, this switch has you covered. All ports have full PoE capability up to 30W, with a more economical power budget, giving you an efficient switch at a modest price.
1Gbps Throughput
With a powerful 1Gbps on all ports simultaneously, this switch can support the backbone of an install or simply act as a desktop add.
Websmart
With Websmart, you receive the benefit of PoE with similar management capabilities of our flagship 310-series switches, making for the perfect balance of manageability and simplicity.